Track your shipment
Enter a STC-, Shipper-, Booking- Reference or Tank Number
About Stolt Tank Containers
Stolt Tank Containers is a global provider of logistics, maintenance and management services for door-to-door shipment of bulk liquid chemicals and food grade products. With our fleet of more than 47,000 tank containers, hundreds of highly trained personnel and a global network of offices, depots and hubs, we're here to help improve your supply chain management, minimise costs and increase efficiency.
Our services
In addition to providing worldwide land and sea transport for chemical and food grade bulk liquids, Stolt Tank Containers offers a comprehensive array of services for tank owners such as the cleaning, testing and repairing of tank containers, as well as tank leasing and fleet management. Our network of 22 full-service depots mean our expertise is always within reach, wherever your location.
Quality, reliability and safety
We take an uncompromising approach to ensuring your cargo arrives at its destination safely and in the same condition as when we took possession. Our well-trained technical staff and company-wide adherence to a broad range of policies and regulations makes sure of that. With Stolt Tank Containers, you can rely on continuous quality control and expert treatment that takes excellent care of your liquids.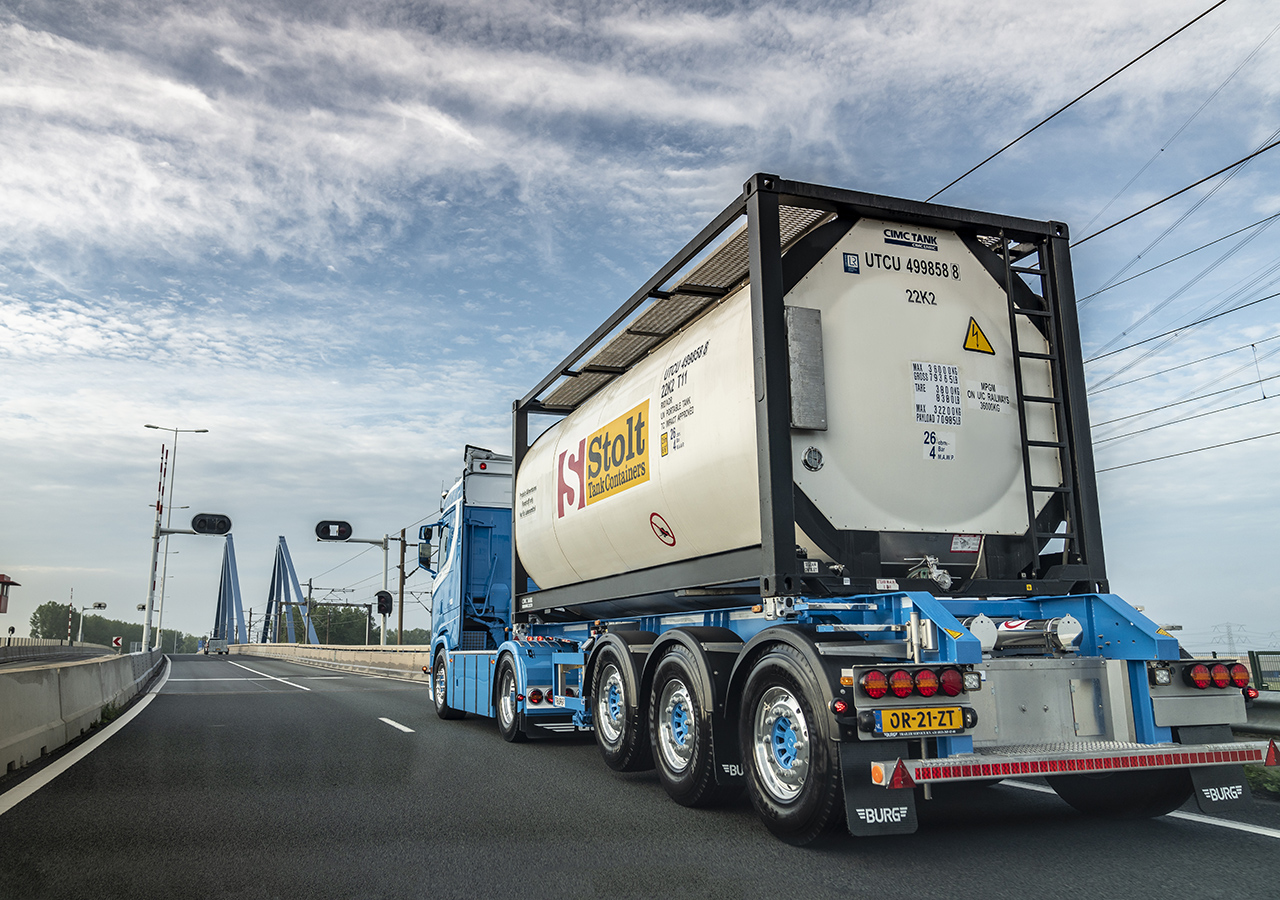 Digital tools for managing your shipments
To make your job easier and faster, with improved supply chain management processes, we provide a range of online tools which take efficiency to a new level. These give you better control through every stage of enquiry, booking and tracking your shipments. Whether you prefer simple online solutions, working via established third-party platforms or one-to-one system integration. Working in the office, from home or on the move.
About
Stolt-Nielsen
STC of Stolt-Nielsen Limited, together with operating units like Stolt Tankers and Stolthaven Terminals. Stolt-Nielsen Limited is a leading global provider of integrated transportation, storage and distribution of chemicals and other bulk-liquid products. Founded in 1959, our company is known for its focus on innovation, quality, safety and service.