Sustainable Future
Stolt Tank Containers believes in helping create a sustainable future and that it makes good long-term sense for any responsible global company to evaluate its business in terms of its commitment to its employees, business growth and performance as well as its ongoing impact on the environment both now and in the future.
Track your shipment
Enter a STC-, Shipper-, Booking- Reference or Tank Number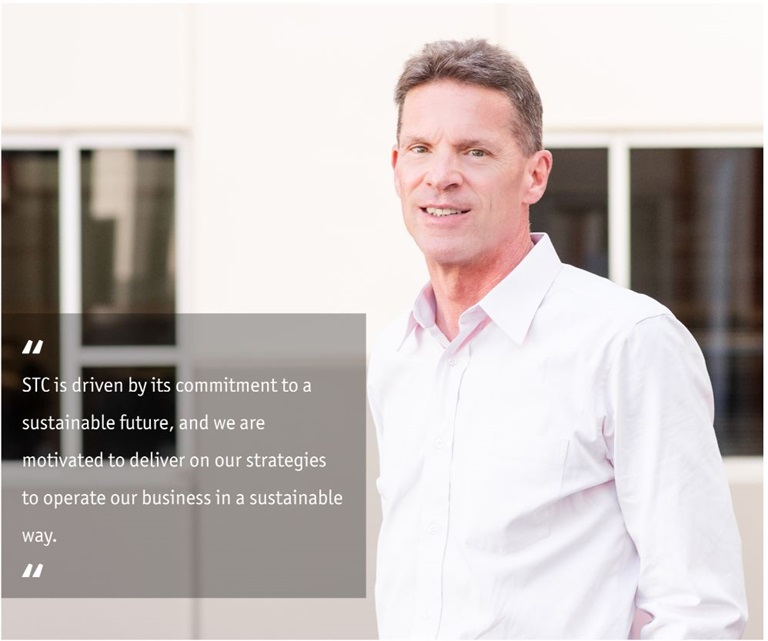 Our Commitment
Safety and sustainability – for our people, our customers and the planet will therefore continue to be our priority.

A sustainable future cannot be created in isolation, and we seek your help to guide us on matters that are important to you and your firm as we work to build an industry wide opinion and prioritize resources to help us reach our commitments.

Michael W. Kramer
President
Stolt Tank Containers B.V.
Sustainability Policy
Stolt Tank Containers pursues the highest standards in quality, safety and sustainability.
Measuring and improving sustainability with EcoVadis 
We've been working with EcoVadis since 2014 to independently monitor and benchmark our sustainability efforts.
ISO tank containers are environmentally-friendly alternative to flexibags
When it comes to shipping bulk liquids, there's a substantial difference between using flexibags and ISO tank containers.
Our sustainability strategy and governance