Track and Trace provides 24/7 live shipment status information
In the time-critical business of tank container logistics, knowing where your container is at any given moment and staying up-to-date on ETA is highly valuable information. Thanks to Stolt Tank Containers' online Track and Trace service, customers can easily monitor their shipments' progress in real time.
Accessed via www.stolttankcontainers.com, our Track and Trace facility confirms each individual tank's detailed specification, clearly highlights any schedule changes and informs of any short shipments.
Customers thereby have better control over shipments and don't need to spend time contacting customer services for status updates.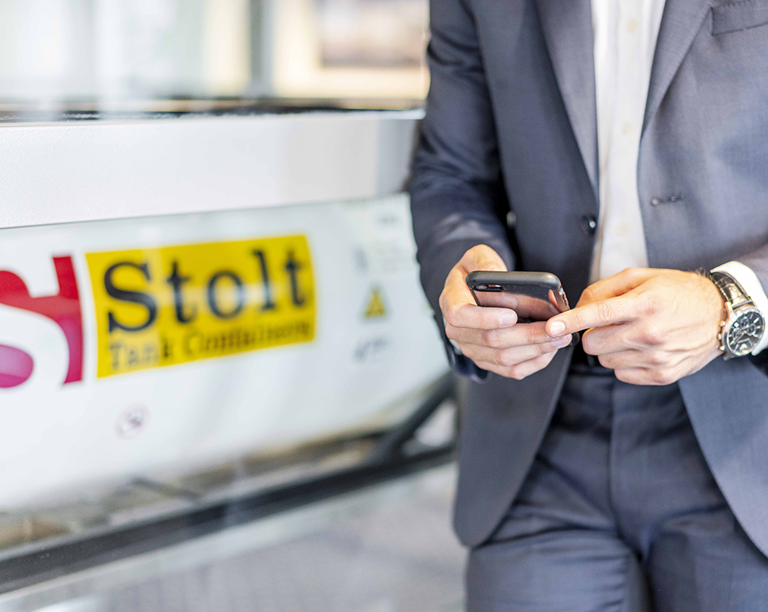 Stolt Tank Container customers automatically receive a direct link to their Track and Trace information with every booking. This link contains a unique code that allows the user to view their Track and Trace information directly. No registration is needed and, if desired, customers can share their Track and Trace links with other parties, such as their own customers.
The information displayed on the Track&Trace page has been carefully balanced to keep the necessary privacy for STC customers, while also giving a good status update on the progress of their shipment. STC collaborated with customers to find out which information they needed to see and which information they would be comfortable showing to their own customers and outside parties. With their feedback the Track and Trace page has been optimized to fit our customers' requirements perfectly.
Our exceptional standards of care and expertise give STC customers confidence that their products are being handled with care. Track and Trace is just one aspect of Stolt Tank Containers' commitment to making the shipping of bulk liquids as easy and convenient as possible. By enabling customers to stay informed 24/7, we aim to help them better serve their supply chains' needs.
Track and Trace provides you with immediate access to the status of your tanks anywhere, anytime.