In addition to mandatory periodic inspections, Stolt Tank Containers carry out our own testing between every load.
Tank container operators have a duty to ensure every tank is fit for purpose, and doesn't present any safety risks to its own contents, surroundings, other cargo or personnel.

While mandatory periodic inspections set the international standard for this, at Stolt Tank Containers we take things to a higher level by carrying out additional maintenance tests between every single load.
Regulatory inspections
The International Maritime Dangerous Goods (IMDG) code specifies independent testing every two and a half years.

Witnessed by an independent surveyor, this testing includes visual inspections of the tank's interior and checking the exterior for structural integrity of the frame, walkway and ladder. All valves and other parts that have been fitted to outlets are tested for satisfactory operation.

Pneumatic testing is then performed to ensure tanks are airtight at 25 percent of the normal working pressure. This normally entails applying one bar of pressure.

Additionally, every five years each tank must undergo a water (hydrostatic) test at 150 percent of the maximum allowable working pressure, with the safety valve removed and outlet blanked off. This testing normally involves applying six bars of pressure.

When all tests are passed, the tank's data plate is stamped and a test certificate issued by the independent surveyor's company.

Maintenance testing

At Stolt Tank Containers, we are committed to assuring that every shipment is completely safe. In addition to regulatory testing, we also carry out our own routine maintenance tests between every load, after our thorough cleaning process.

This begins with an inspection of the tank's interior to check for any signs of residue, stains, dirt or odours from previous cargo, as well as its general condition. Our maintenance specialists also checks the condition of all valves and other parts and, if necessary, replaces the gaskets.

Externally, we check the general structural integrity of the frame, walkway, ladder, cladding, steam inlet and outlet pipes and safety valves.
We then perform our own air leak test by pumping filtered dry air into the tank until it reaches one bar of pressure, followed by applying soap test on all pads, valves, flanges, bolts, and nuts to reveal any leaks through the tell-tale appearance of bubbles.

The steam channel, which is used for heating the product, is also pressurised to one bar and checked that it can maintain this via a pressure reading gauge.

A tank container that passes all these tests has confirmatory seals placed on its manlid, airline valve and butterfly valve.


Taking action
Any irregularities observed during maintenance testing are resolved before the tank is put back into service. If this involves more than simple part replacement, the tank container is sent to the repair facility, where our own specialists can fix all kinds of issues. It will only be returned to service once it successfully passes our testing and inspection.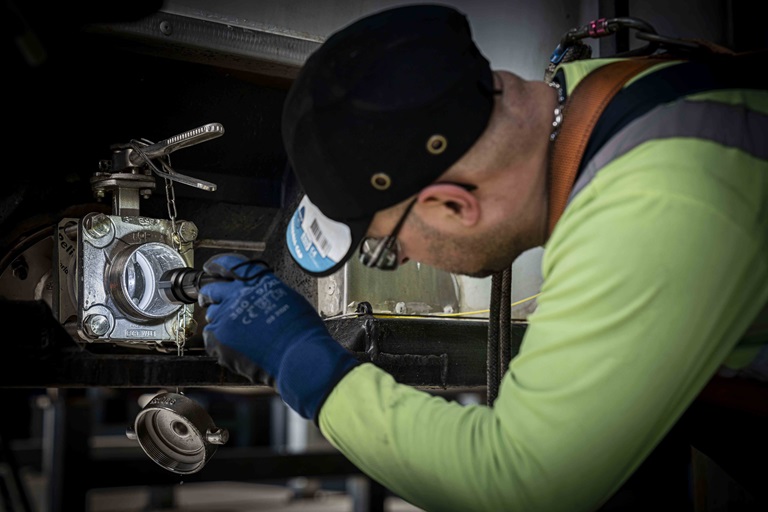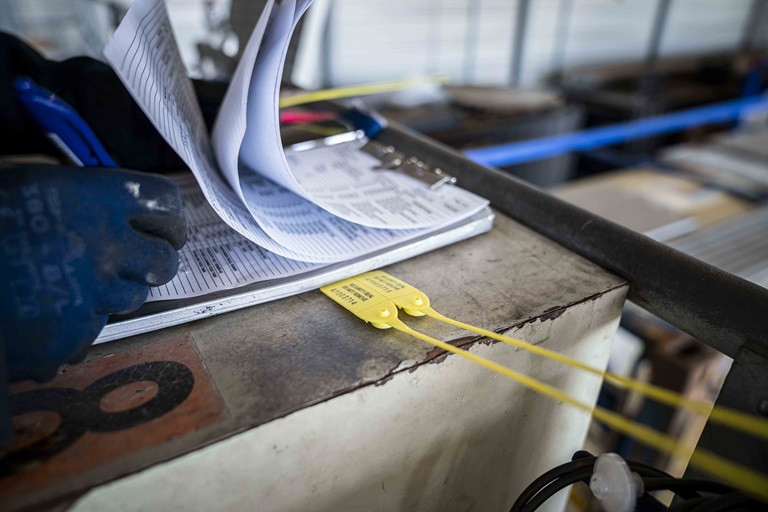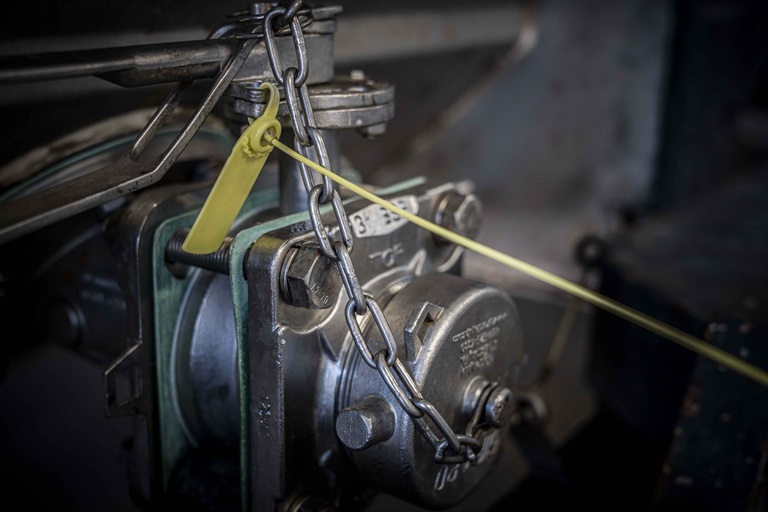 Find out more about ISO tank containers and its features designed to protect products and people.