Tank container storage and depot services expanded in Saudi Arabia
During 2019, Stolt Tank Containers responded to the growing demand for tank container storage and depot services in Saudi Arabia by opening two new depots in Jubail (100,000m2) and Dammam, as well as enlarging our existing depot in Jeddah. With tank containers being used to move over 500,000 tonnes of bulk liquid petrochemicals and refined petroleum products within and from the country, Saudi Arabia's tank container industry is the largest in the Middle East. Increasing production of specialty chemicals means demand in the region is continuing to grow.
These three dedicated depots mean Stolt Tank Containers now has strategically located facilities serving the oil, gas and petrochemical industries on both the east and west coasts of the Arabian Peninsula. While the Jubail and Dammam depots are perfectly positioned for freight transportation via the Persian Gulf, the Jeddah depot facilitates shipments via the Red Sea.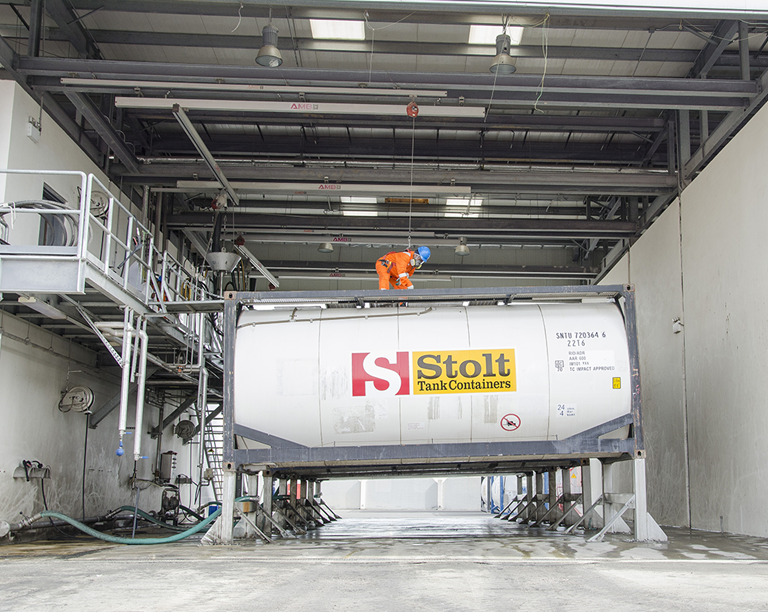 Leading quality, capacity and technical support


Stolt Tank Containers' trio of tank container storage and depot facilities in Saudi Arabia set the benchmark for quality, capacity and technical support. All three are compliant with ISO 9001, OHSAS 18001 and ISO 14001. Investment in wastewater treatment and air scrubbers has also been made to minimise environmental impact. The Jeddah, Jubail and Dammam facilities have the capacity to clean 2,000 tank containers every month.