Posted on 02 November 2020
How system integration via EDI benefits transportation providers and customers Kees In't Veen, one of our main European transporters, explains how integrating their IT system with ours has helped improve their business performance.
To improve supply chain management and help our partners work more efficiently and accurately, Stolt Tank Containers offers system integration via EDI (Electronic Data Interchange). This solution automatically exchanges relevant information between our and our partners' IT systems. Instantly and without the need for manual communication or data input.
It means our vendors and their employees are always fully up-to-date on our requirements. While we at STC stay informed on shipment progress. And nothing gets lost in 'translation'. The end result is smoother, more efficient service, which is an all-round-win for us, our partners and our customers.
Improved transport partner service


To illustrate how system integration via EDI benefits transport suppliers, we asked Kees In't Veen, owner of trucking company Kees In't Veen Tanktransporten, about their experience since implementing it.
"As a logistics partner, we know that transaction accuracy and data quality optimisation will always payback in the long run. Implementing EDI for our work with Stolt Tank Containers fits perfectly with our company strategy of 'Visible Quality'.
"The EDI connection has delivered two major benefits. Data entry errors have been reduced because we no longer have to manually enter orders into our system. This reduction in administration means our planners can focus on order control, rather than order creation, freeing them to devote more attention to customer service activities. Ultimately improving our service both to Stolt and their customers."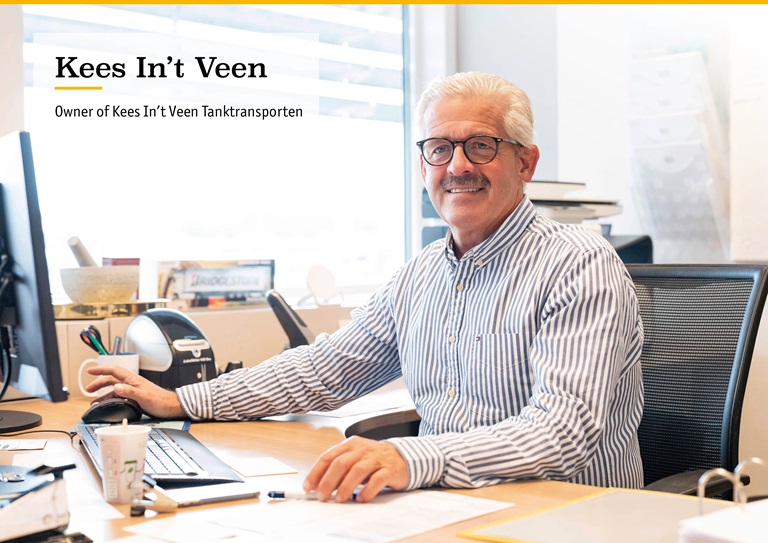 Day-to-day convenience in a world of remote working


Kees continues: "Our EDI system integration with Stolt Tank Containers makes our drivers' work easier, as they receive real-time relevant information directly from STC via the onboard computers in their trucks.
"Our system integration went live just before the first coronavirus lockdowns. This was very fortunate for us, as it meant the quality of our work wasn't impacted when everybody suddenly had to work from home. In fact, the visibility of orders improved. Without the EDI solution our work would have been much more challenging and very hectic."
Worthwhile digital investment
Here at Stolt Tank Containers, we are constantly working on supply chain solutions that make our service easier, faster and more flexible. This includes investment in digitising processes that improve partner performance and customer experience.
Martin Markus, Regional Manager Europe - Vendor Management at Stolt Tank Containers, is very pleased at the outcome of the EDI implementation project with KIV.
"We're delighted that KIV, who handle a substantial amount of transport for us in the Benelux area, and are one of our first suppliers to implement EDI, are confirming its value.
"Manual involvement in administration, and the associated risk of communication and input errors, has been minimised from end to end. From informing KIV of our service demand to issuing their invoices back to us at STC.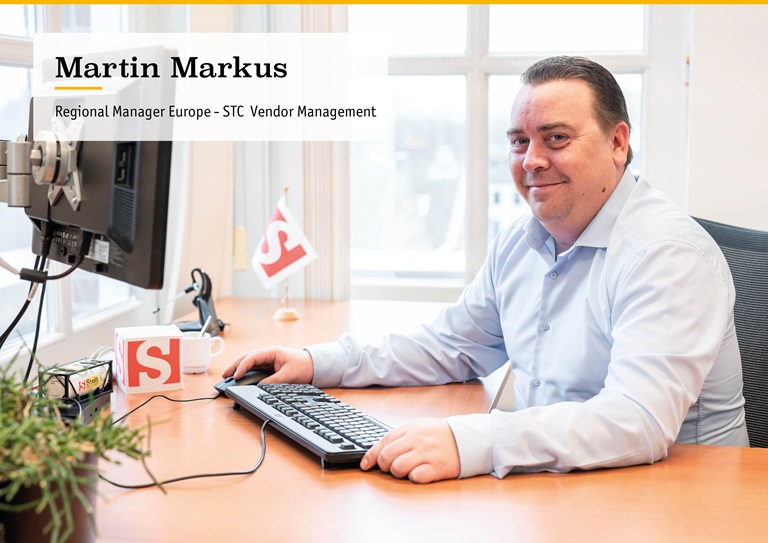 "Alongside this, because we are feeding our transport orders directly into KIV's transport management system, they have instant visibility of our transport demands, which substantially enhances their planning capability. They can process more status updates than ever possible via manual handling and benefit from global company access to the shared information, directly from their own ERP system."
Implementing EDI


System integration via EDI is a complex procedure, but Stolt Tank Containers is fully equipped to make it happen. Before embarking on any integration project, all parties need to ensure the scope is 100% clear and agreed. This is a joint team effort, so the right people from both technical and business sides must be available for a sufficient amount of time.
Check out this video about the benefits of EDI:
A range of digital connection channels
While EDI system integration is a perfect choice for some vendors and customers, others find third-party off-the-shelf interfaces for bookings and supply chain visibility more suitable. Stolt Tank Containers is pleased to connect with vendors and customers via a
range of digital channels
which help improve employee productivity and stakeholder communication.
Connect with Stolt Tank Containers
For more information regarding EDI connections with Stolt Tank Containers, send us an email to ediinfo@stolt.com or contact your Stolt Business Representative.