Zhangjiagang Stolt Tank Container Logistics Co Ltd.
Stolt Tank Containers' global network includes 21 tank container depots and/or cleaning stations strategically located in key markets worldwide.
All of STC's depots and cleaning stations comply with local government regulations, with health, safety and wastewater management as key priorities. Our expanding network of tank container depots and cleaning stations operates with local joint venture partners to provide "one-stop-shopping" services to its customers. STC's global network of depots and cleaning stations provides its customers with cost-effective and environmentally responsible services that meet their business needs. Customers that own their tanks can take advantage of STC's cleaning, storage, refurbishing, testing, maintenance and repair services at any of the company's state-of-the-art depots worldwide.
Zhangjiagang Stolt Container Logistics Co Ltd depot is operational since August 2015 and offers utilization area of 26,050 square metres.
Zhangjiagang depot is now fully facilitated to handle major tank repair and full tank refurbishment. The trial run on full refurbishment was successful and the actual tank refurbishment programme will kick-start as from Dec 1, 2020.
Zhangjiagang depot will be the largest tank refurbishment center in STC, generating 2/3 of the total full refurbished tanks for global use in year 2021. It has an ultimate capacity to complete 700 tank refurbishment or more per year. Apart from tank cleaning and cargo heating, Zhangjiagang is equipped with 2 workshops c/w tank rotator and overhead crane to enable major tank repairs and full tank refurbishment to be done without the need for technician to work from height, which provides a great workplace safety.
Another enhancement in the depot is the fact that the air from the sand blasting and spray painting room is treated by the air scrubber before releasing to the air, which ensures environmental risk free procedures.

Contact us for more information!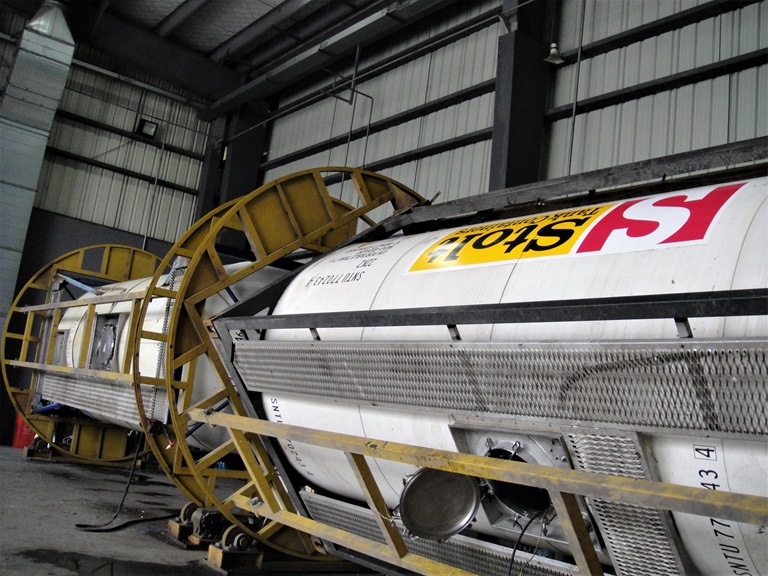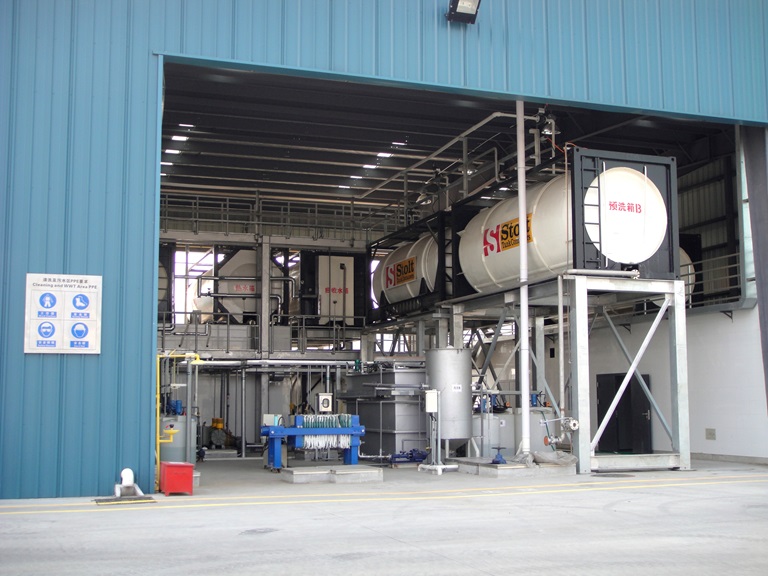 Tank cleaning
Cleaning workshop - 8 bays


Major repair workshop


In-servicing repair


Domestic tank leasing & management
Tank refurbishment workshop
Laden tank storage
150 tanks
Water treatment plant & thermal oxidizer


Compressors/ air receivers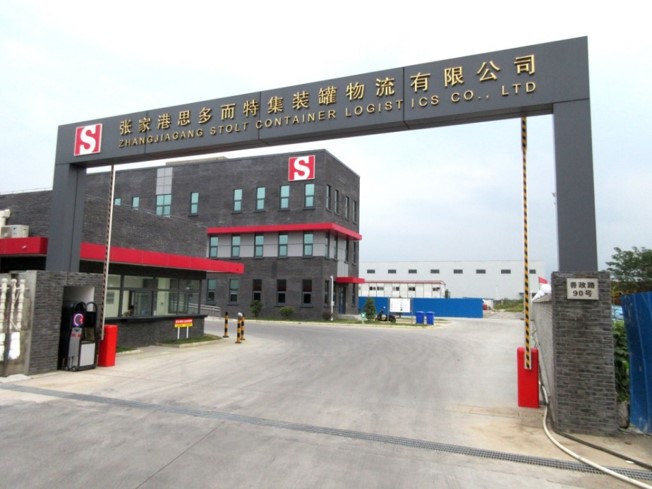 Zhangjiagang Stolt Tank Container Logistics Co Ltd.
Depot
90 Shanzheng Road,
Jiangsu Environmental Protection New Material Industrial Park,
Zhangjiagang Free Trade Zone
China
Tel: +86 512 5871 9105