Joint Tank Services Sohar, Oman
Stolt Tank Containers' global network includes 21 tank container depots and/or cleaning stations strategically located in key markets worldwide.
All of STC's depots comply with local government regulations, with health, safety and wastewater management as key priorities. Our expanding network of tank container depots and cleaning stations operates with local joint venture partners to provide "one-stop-shopping" services to its customers. STC's global network of depots and cleaning stations provides its customers with cost-effective and environmentally responsible services that meet their business needs. Customers that own their tanks can take advantage of STC's cleaning, storage, refurbishing, testing, maintenance and repair services at any of the company's state-of-the-art depots worldwide.
The 10,000 sq m facility Joint Tank Services (FZC) LLC in the Sohar Port Free Zone, is ideally placed to meet the demands of Oman's growing petrochemical industry. It offers storage for more than 180 empty and 60 full tank containers, with room to grow. T50 gas tank containers can also be serviced.


"We were consistently being asked to provide added value services to our customers in the region to improve supply chains and lower costs," says Ian Harvey, STC's Director - Middle East and Sub-Saharan Africa. "With Sohar port now the main gateway to Oman and an ideal transhipment point to cater for the needs of Qatar, our new facility directly meets these requirements."


Joint Tank Services (FZC) LLC depot offers a customer-centric one-stop approach, based on a streamlined process delivering safe, high quality services at competitive prices. The depot is compliant with ISO 9001, ISO 45001 and ISO 14001.
An inhouse wastewater treatment plant and air scrubber have been designed to greatly reduce the impact on the environment.


Read more about Sohar depot
here
Contact us for more information!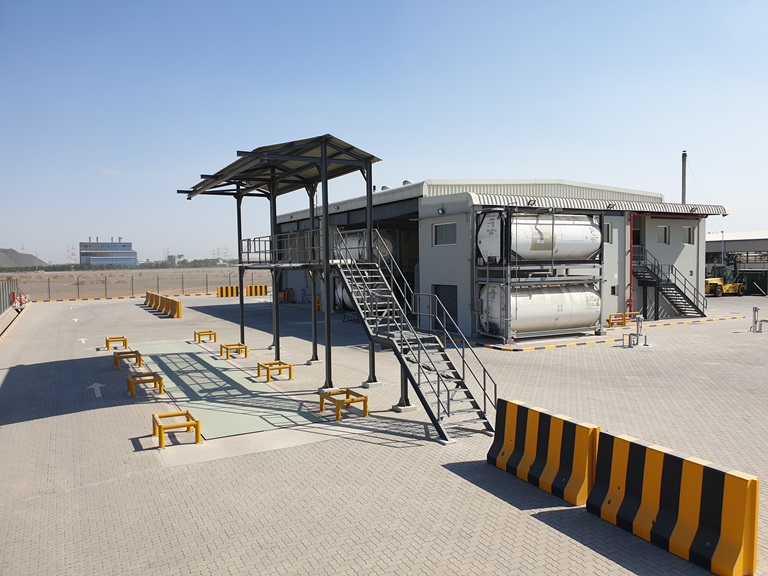 Tank cleaning
Cleaning workshop - 4 bays
Cleaning of Class 3,4.1, 6, 8,9 and non-hazardous cargoes
Cleaning of intermediate bulk containers
Repair workshop
Framework/ pitting/ steam coil repair

Full Lift Capacity for Hazardous and Non-Hazardous Storage



Nitrogen purging and blanketing


Compressors/ receivers & Boiler


Statutory periodic inspection of 2.5 and 5 year on T11 and T50 tanks
Joint Tank Services Sohar, Oman
Depot
P.O. Box: 360, Plot 3525
Sohar Free Zone, Sohar
Sultanate of Oman